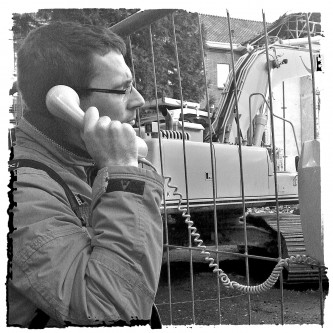 About me
I am Xander, 44 years of age and living at the west coast of the Netherlands, to be more precisely  in the area of the Hague. It's also this location where my shared studio is located, but I also do work at different locations in for example the Netherlands or Belgium.
Photography is not my profession, but is after my family an important part of my life. It's something I started with early in life with photographing landscapes and nature. After a while my interested changed to capture beautiful scenic at our holiday trips to remote destinations and urban location in Belgium. Around 2009 I started with model photography at a very slow pace, but after 5 years shooting more than 200 models it's something I do frequently.
My area of interests is beauty, fashion and editorial with preferable high contrast / correct (exposed) technical pictures. Shooting at location with an model  is something that I prefer the most.
I like to work with an group of people and use the creativeness of the team to create the best possible result. For me it's important that every team-member is helping in some way in the proces of preparing the shoot to avoid high workload to individuals. I have to mention that for the selection of what concepts or which persons to accept I have to be selective because of limited time on my side.
If you want to work with me as model, designer, makeup artist or hairstylist feel free to contact me via the contact form at my website. I will contact you as soon as possible.
Greetings,
Xander