On Saturday 24 May 2014  I drove to the location Venlo to witness the third edition of the fashion show from Monique Desar. The 2014 edition named  White Dreams was held in the theater 't Raodhoes which is an bigger location then last year to have more people watch the show. The catwalk was raised towards, en surrounded by dinner tables for the VIP guests.
In the afternoon I made the backstage pictures from the show preparations and gave some instructions during the catwalk practices runs. Around 20u00 the show started with an dancing act, followed by an magnificent black dress worn by Janice. Monique Desar removed the dress with an scissor which revealed the white dress under it. After that the Ready to Wear Collection was shown by the models, following the collection from ByField, and the second collection Feelings from Monique Desar and ended with the collection Naturel Woods. After an small drink I had to drive home to be in bed on time, to have private plans next morning.
For me the show was an great succes, hope to be there in 2015!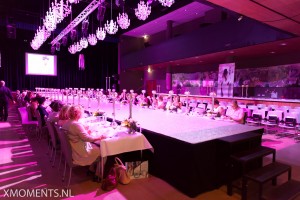 Collection Ready to Wear

Collection : Feelings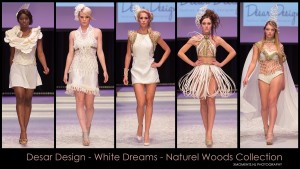 Collection : Natural Woods