All posts in Uncategorized
Beautyshoot with Celia and the makeup artist was Jacky MUA
All pictures can be found at
On 16 May 2014 model Irene responded to a last minute call for a freestyle shoot in the studio. This is something that is always highly appreciated!
In the evening with did several settings with various clothing sets in the studio. The results were very good as you can see in the selection below. For highly quality you can jump towards my Flickr page https://www.flickr.com/photos/xmoments_photography/sets/72157645059534483/
Set 1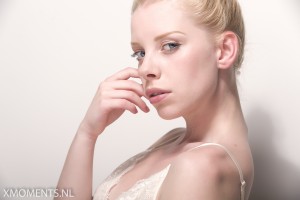 Set 2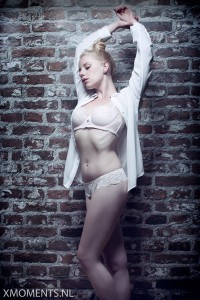 On Saturday 24 May 2014  I drove to the location Venlo to witness the third edition of the fashion show from Monique Desar. The 2014 edition named  White Dreams was held in the theater 't Raodhoes which is an bigger location then last year to have more people watch the show. The catwalk was raised towards, en surrounded by dinner tables for the VIP guests.
In the afternoon I made the backstage pictures from the show preparations and gave some instructions during the catwalk practices runs. Around 20u00 the show started with an dancing act, followed by an magnificent black dress worn by Janice. Monique Desar removed the dress with an scissor which revealed the white dress under it. After that the Ready to Wear Collection was shown by the models, following the collection from ByField, and the second collection Feelings from Monique Desar and ended with the collection Naturel Woods. After an small drink I had to drive home to be in bed on time, to have private plans next morning.
For me the show was an great succes, hope to be there in 2015!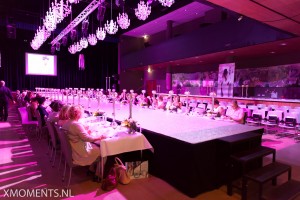 Collection Ready to Wear

Collection : Feelings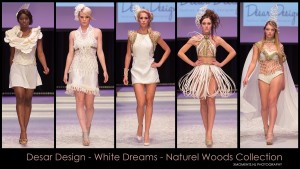 Collection : Natural Woods

At 16 March 2013 I drove up to Belgium for a shoot with Stefanie L in a beautifull location.
The location was an hotel in the forest region, where were able to use a uite for the complete day.
We made pictures around the bed, the badroom and in frond of a nice cabinet. The resultst were perfect.
Sunday 6 may 2013 i drove up too the region Hilversum for a shoot with Judy M and make-up artist Petra H.
The weather was very bad in the morning, but in the afternoon it improved and it stayed dry.
We were able too shoot at three different locations and were able too create nice results.
This week I will implement a new website using WordPress. Keep following the progress!
Greetings